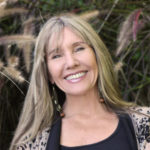 Wendy Walter
Managing Editor
Wendy has written and illustrated two fantasy books in her series, Ambril's Tale. Originally an Interior Architect, Wendy just completed a Masters in Creative Writing at Notre Dame de Namur University. She lives in the Bay Area with her husband, daughters, cat, and ball-obsessed border collie. wendydwalter.com.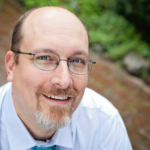 Brian Reeves
Fiction Editor
Brian is a writer and teacher based in Vancouver, Washington. He has a Masters in Creative Writing from Florida State University, and has taught writing at colleges around the country. His novel, A Chant of Love and Lamentation, was a finalist in the 2012 Amazon Breakthrough Novel Award.  readbrianreeves.com
---
Jean Morrow, Associate Editor
Jean Morrow returned to writing after a career in the technical and financial services industries. She has been a Pushcart nominee and is currently writing her third novel, a mystery set in Hawaii.
---
Our Thanks to Past SHR Editors
Janice Dabney, Poetry
Janice is a native Californian who is enjoying retirement in Mountain View with her partner Lorraine. Her poetry has appeared in numerous journals and Dutch Poet Press recently published her book entitled The Comfort of Potatoes. She enjoys the chance to interact with other poets in her capacity as The Sand Hill Review Poetry Editor, a role she has held since the inaugural issue.
---
Joyce Savre, Art
I came to painting by way of poetry. In the process of writing and editing poems I became so absorbed by language, I felt I needed to ground myself and picked up the brush. Everything I learned about the process of writing pertains also to painting and collage. Writing itself becomes the subject of the work in my "Handwriting" series. For more about Joyce and her work, 
joycesavreart.com.
---
James Hanna, Fiction

James Hanna wandered Australia for seven years before settling on a career in criminal justice. He spent twenty years as a counselor in the Indiana Department of Corrections and has recently retired from the San Francisco Probation Department, where he was assigned to a domestic violence and stalking unit.
---
Elise Frances Miller, Fiction
Elise Frances Miller was born in Los Angeles CA. She is a graduate of the University of California, Berkeley and holds a Master's degree in Art History from UCLA. Elise's wide-ranging career includes high school and college teacher, arts critic and reviewer, and communications director at San Diego State University and Stanford University. 
---
Tina Gibson,  Fiction
Tina Gibson, author of One Page at a Time, wrote her first poem in 2010. She's spent most of her career in the banking industry, but has also enjoyed practicing Martial Arts. She is currently a member of the California Writers Club and is working on publishing her new children's book. 
mastersstreetpress.wordpress.com
---